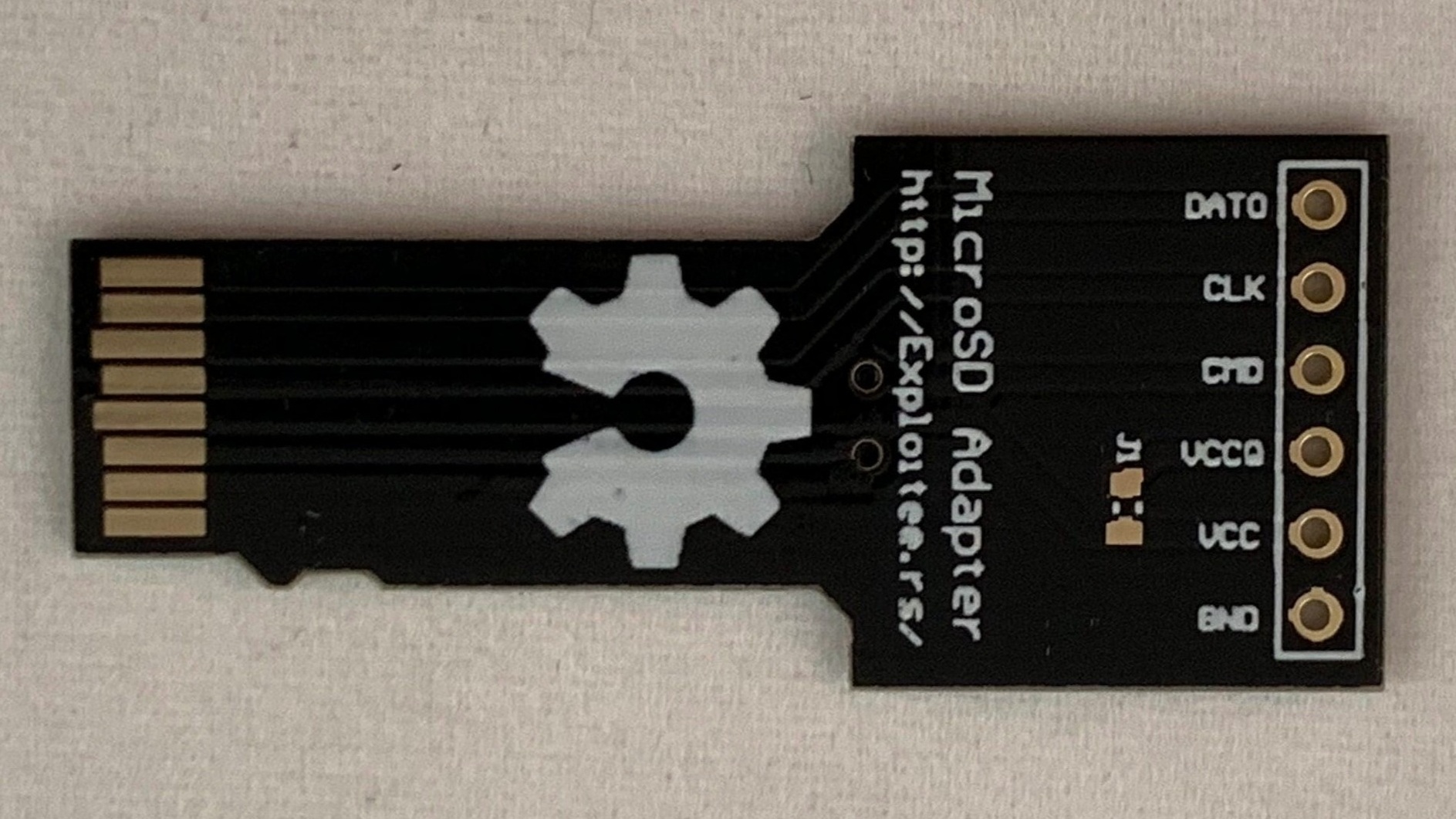 MicroSD/eMMC Breakout Board
This microSD/eMMC breakout can be used to connect to 3.3v eMMC's which do not require a logic level translator. This breakout is in the form factor of an microSD card to allow it to be easily inserted into an microSD Card reader/writer.
More info on the breakout can be found on our wiki Exploitee.rs as well as in our whitepaper from the Blackhat Security Conference.
This board measures: 41mm x 17mm x .8mm